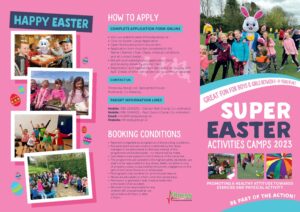 I'm delighted to inform you that 'Super Easter Activities Camps' will take place this year at various venues.
Throughout the week children will partake in many activities which will be in both indoor and outdoor areas.
All activities are taught by experienced camp leaders. We pride ourselves on offering great value for money and ultimately providing a memorable experience for your child.
We very much look forward to meeting you at this year's Easter Camps 2023.